De Reizende Tentoonstelling
Tom Polnaija
Één van de Molukkers die in 1977 drie weken een school gijzelden in Bovensmilde
In 2018 gaf ik samen met Herman Cools een training over Destructief Recht in oorlogen, strijd en verzet bij War Child. Destructief Recht is de aanname en overtuiging dat je in je recht staat bij de daden die je verricht maar destructief zijn. Mijn overtuiging is dat bijna alle oorlogen voortkomen uit dit gegeven: Het destructieve recht. Strijders vinden dat zij het recht hebben om een oorlog te beginnen maar richten vaak veel destructie aan waarmee hele samenlevingen, landen en mensen kapot worden gemaakt. Aanslagplegers van terroristische daden bijvoorbeeld vinden dat zij dit recht hebben om allerlei redenen. Wat kan variëren van een ander geloof, wraak of een andere macht die de aanslagplegers niet willen. Zij permitteren zichzelf middelen en slachtoffers toe omdat zij vinden dat zij in hun recht staan.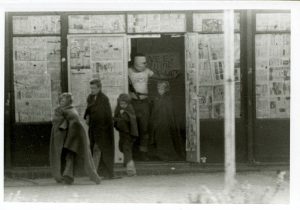 Tijdens deze training was Tom Polnaija deelnemer en gast. Hij was één van de vier gijzelnemers van de basisschool in Bovensmilde in 1977. Ik heb vooraf uitgebreid met  Tom Polnaija gesproken bij hem thuis of hij misschien zijn verhaal wilde vertellen tijens deze training? Hij gaf aan graag mee te willen werken.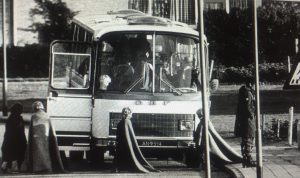 In onderstaande weergave is een samenvatting te zien hoe het gesprek verliep.. Wat ontzettend veel indruk maakten op de aanwezigen. Graag delen wij deze video van 4 minuten omdat dit het begin was de vele activiteiten die daarna zijn ontstaan.
Videoweergave: 4 minuten samenvatting van het gesprek wat wij voerden over destructief recht.